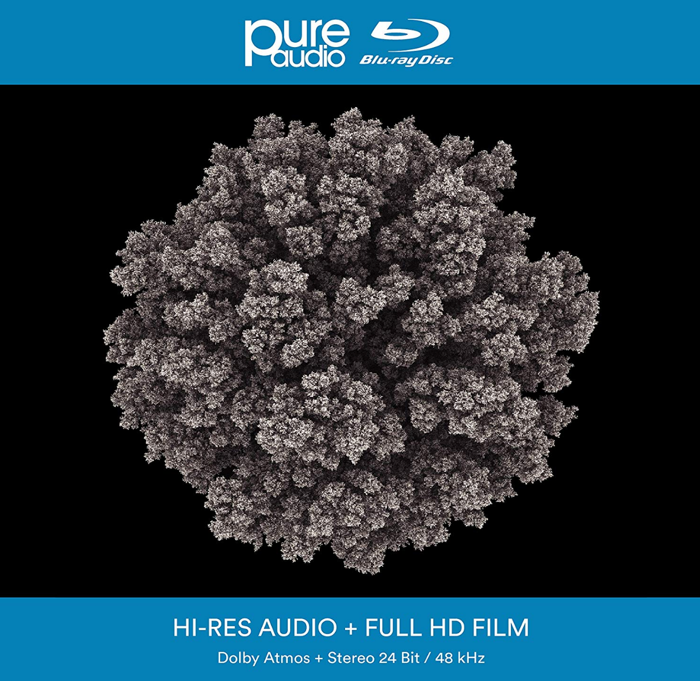 Emergence Atmos Edition Blu-ray
EMERGENCE is an epic, immersive audio-visual experience, the debut film directed and soundtracked by Max Cooper.
The story explores the development of the universe, the creation of unexpected and often beautiful outcomes from simple natural systems, and how complexity, like human beings, can spawn from the immaterial by the action of simple laws embedded in the foundations of reality.
The project was initially released in 2016 as a soundtrack to Max's live show narrative exploring the concept of emergence . Over time, chapters of the story have been shared online and featured in Cooper's live shows.
Now with audio remastered in surround sound by Cooper and the engineers at Dolby Atmos, the project is finally available as a monumental 90 min animated film.
The work is a marriage of cosmic awe and wonderment, a meditation on the mystery of our emotional connection to fundamental natural form. Referencing Koyaanisqatsi and Samsara in approach, but grounded in imagery from science rather than classic cinematography.
Few artists are as qualified as Max to approach as profound an idea as emergence through electronic music and video. Max received a Ph.D in computational biology in 2008 with research on the evolution of gene regulatory networks and was a geneticist at UCL before he switched to music. To this end he collaborated with artists Andy Lomas, Nick Cobby and Henning M Lederer plus mathematician Dugan Hammock.
In each chapter of the Emergence narrative, the focus is on the beauty of the natural laws and processes in operation, with a mixture of real data visualization and animated film. It interprets the deep structures and principles that give rise to the familiar physical universe, such as symmetries, the distribution of the primes, waves, spatial dimensionality, and the action of the physical forces on matter. Later chapters tackle the emergence of biological forms, thought and eventually a darker turn into the structures and systems of human civilization.
Max has synthesized his skill as a producer and his deep interests in science to create a unique experience to explore the sonic limits of home audio.